Die graue March (Greylands)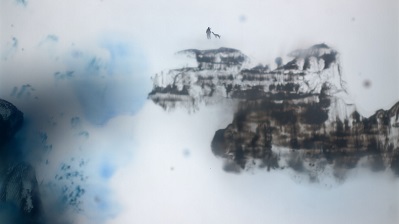 An animated short film by Charlotte Waltert & Alvaro Schoeck
Based on motifs by Meinrad Inglin
Directed by Charlotte Waltert und Alvaro Schoeck
Script: Alvaro Schoeck
Animation: Charlotte Waltert
Music: Bo Wiget
Sounddesign: Johanna Wienert
Paint on Glass / Mixed Technique | 11 min. 49 sec.
Format 16:9 (DCP 1.85:1) | original Language: Swiss German
© VIRAGE FILM | in Coproduction with
SRF Schweizer Radio und Fernsehen | SRG SSR
Distribution: Square Eyes | info@squareeyesfilm.com
World Sales: interfilm Berlin | sales@interfilm.de

Awards & Distingtions
Best Swiss * Fantoche International Animation Festival | Switzerland
Special Mention * Animatou | Switzerland
Festivals
Animafest Zagreb | 05 - 10 June 23 | Zagreb, Croatia |
Grand Competition Short Film
Concorto Film Festival | 19 - 26 August 23 | Piacenza, Italy |
Official Competition
Imaginaria Festival | 21 - 26.08.23 | Bari, Italy | Main Competition
Drama International Short Film Festival | 04 - 10 September 23 | Drama, Greece | International Animation Competition
Fantoche International Animation Festival | 05 - 10 September 23 | Baden, Switzerland | International Competition & Swiss Competition Animasyros | 26 Sept - 1 Oct 23 | Syros | Greece
International Panorama Short Film
International Animation Festival AJAYU | 04 - 8 October 23 | Puno | Peru Official Selection
Animatou | 05 - 14 October 23 | Geneva | Switzerland | Swiss Competition
Taichung International Animation Festival | 13 - 21 October 23 | Taichung, Taiwan | International Competition
Bucheon International Animation Festival (BIAF) | 20 - 24 October 23 | Bucheon, South Korea | Short Film Competition
CRAFT International Animation Festival (CRAFTanimfest) |
23 – 28 October 23 | Malang | East Java Indonesia | International Competition of Stop-Motion & Traditional Techniques in Animation
LOBO FEST - Festival Internacional de Filmes | 23 – 30 October 23 | Brasília | Brazil | Competition
Banjaluka International Animated Film Festival | 24 - 28 October 23 | Banja Luka | Bosnia and Herzegovina | Main Competition
Animario | Madrid International Contemporary Animation Festival |
26 - 29 October 23 | Madrid | Spain | International Short Film Competition
REX Animation Festival | 27 October – 2 November 23 | Stockholm | Sweden | Panorama
TIAF - Tbilisi International Animation Festival | 2 – 5 November 23 | Tbilisi | Georgia | Official Selection
Chicago International Children's Film Festival | 03 - 19 November 23 | Chicago | USA | Official Selection
Flensburger Kurzfilmtage | 22 – 26 November 23 | Flensburg | Germany | Competition
Beirut Shorts - NDU International Film Festival | 21 - 24 November 23 | Beirut | Lebanon | Official Selection
Animateka | 27 November – 3 December 23 | Ljubliana | Slovenia | Eastern/Central European (Main) Competition

Educational
HSLU MA Filmclub 2023 | 21 November 23 | Presentation incl. Case study Lucerne Switzerland
Others
Kino Lux | 12 January 24 | Short Films curated by Claudius Gentinetta Affoltern a. A. Switzerland

Synopsis
Synopsis English
An autumn day and the first winter night in the high mountains: it is hunting season. The paths of animals and humans cross and fade away. Swathes of mist blur the boundaries between dream, imagination and reality.
Synopsis German
Ein Herbsttag und die erste Winternacht im Hochgebirge, es ist Jagdzeit. Tiere und Menschen ziehen ihre Bahnen zwischen dem hohen Himmel und der wilden Landschaft. Nebelschwaden verwischen die Grenzen zwischen Traum, Einbildung und Realität.
Synopsis French
Une journée d'automne et la première nuit d'hiver en haute montagne: c'est la saison de la chasse. Les chemins des animaux et des hommes se croisent et disparaissent. Des nappes de brouillard brouillent les frontières entre rêve, imagination et réalité.